School News & Announcements
Subscribe to posts
Although summer isn't over yet, we're already looking forward to seeing everyone back at ND !!!
Tuesday, August 28 
is
New Student Registrations
 happening in Student Services, please call 613-722-6689 to book your appointment. 
Top Marks
 ( School Code is NOT01) will be set up in the High School Gym on Monday, August 27 12:00 p.m. - 3:00 p.m. for anyone looking to get fitted and/or purchase a uniform. 
ND's 
Welcome BBQ
 will be on 
Thursday, August 30
, school tours start at 11:30 a.m., lunch will be served at  
12:00 p.m., meet staff  who can help answer any questions you have for the upcoming school year.
First day of school is Tuesday, September 4.

Locator List will be posted around the school for High School Students. On the Locator List students will see their period 1 teacher's name and room number. Students will go to 
period 1 for opening day procedures and their timetables.
Intermediate Students will meet in the Auditorium.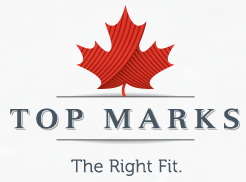 Top Marks will be at ND on Monday, August 27 from 12:00 p.m. - 3:00 p.m. for NEW STUDENTS. Please book an appointment via info@topmarks.ca or 1-800-667-7105, for more information click here. For returning students Top Marks will be at Notre Dame High School on the following days for returns, fittings and ordering: Thursday, September 6 - 2:30 p.m. - 5:30 p.m. Thursday, September 13 -
2:30 p.m. - 5:30 p.m. Thursday, September 20
-
2:30 p.m. - 5:30 p.m. Thursday, September 27
-
2:30 p.m. - 5:30 p.m.
Semester Two Exam Schedules
are now available. 
Hard Copies can be found in the main office. 
If you have any questions please feel free to contact us at 613-722-6565
Ottawa Public Health will be holding immunization clinics for Grade 7 students to receive the Meningococcal and the 
Human Papillomavirus vaccine at Notre Dame High School on :
Thursday, May 14 & Friday, May 15.
On the day of the school clinic, remind your child to:
- Eat a good breakfast.
- Bring an extra juice or a snack to school.
- Wear short sleeves or a loose shirt so that his or her upper arm is exposed easily, without undressing.


Students who miss a clinic will be able to receive the vaccine at an OPH clinic in the summer or at a school clinic in the
fall.
If you have any questions or are unsure whether your child has received one or more of these vaccines please call 613-
580-6744 and speak to a nurse who can discuss which vaccines your child requires.
A huge congratulations to our ND Silver Eagles, we were represented in the Gold Metal Game at the Special Olympics in Peterborough. Our Athletes placed Silver but not before making us all proud with their heart, dedication and smiles! Thank you so much to our coaches Mrs. Yemsenky, Mr. Ronberg and student coach Aron Masilingi, way to go Eagles!
International travel offers a wealth of opportunities for learning outside the classroom. The Modern Languages department at Notre Dame has a strong tradition of improving French language learning by providing opportunities such as this. We are presently accepting registrations for our trip to Italy, France and Spain from April 9th to April 18th, 2020. This trip is open to students enrolled in a grade 7, 8, 9, 10 French Immersion or Core French class. Mme Levesque, Modern Languages Department Head, will be hosting an information session for parents on May 30 at 6:30 p.m. in room 113. For more information visit the website!
Buses and Special Transportation vehicles have been cancelled for today, Monday, April 16.
Notre Dame High School will remain open.
If you have any questions or concerns please call us at 613-722-6565.
Please travel safe and take your time.